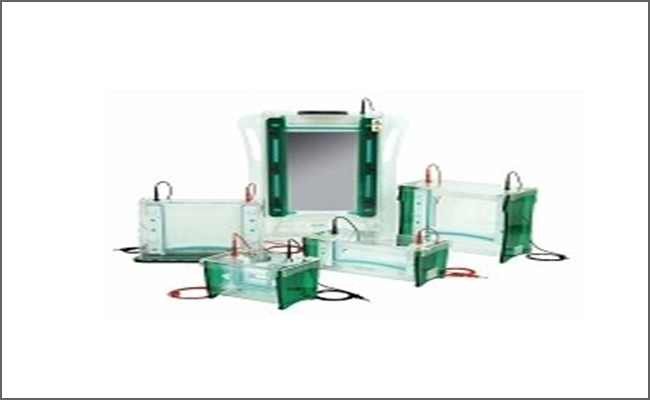 BIOCROM LTD UK(Formaly Sci-Plas Ltd, UK)
Vertical Electrophoresis
TV Range vertical gel electrophoresis units have many advantages over their rivalsand injection moulded counterparts. These include: a robust, leak-free gel tank constructed from 12mm acrylic; a versatile, timesaving gel-running module (GRM) which supports both gel-casting and electrophoresis; glass plate stops engineered within the GRM that serve as an immoveable barrier, locking the glass plates firmly into position on the casting base to provide a reliable leak proof seal; only as many screws as are necessary to secure the glass plates within the GRM; and enhanced cooling through an electrophoretically inert metal cooling coil.
---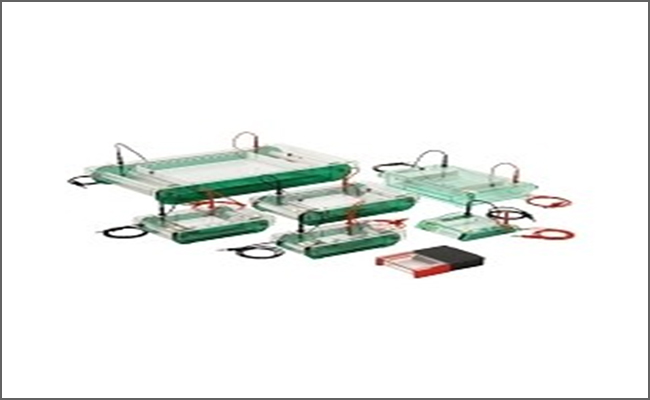 BIOCROM LTD UK(Formaly Sci-Plas Ltd, UK)
Horizontal Electrophoresis
Scie-Plas offers two types of horizontal electrophoresis tank: the Green Range and Vari-gel Range. The Green Range includes premium quality horizontal gel electrophoresis units, determined by gel tray size and sample throughput, whose applications vary from education to routine preparatory agarose gel electrophoresis and high throughput nucleic acid screening. Each gel tank is of robust, leak-proof construction from 12mm acrylic as standard, and includes other features such as a UV-transparent gel casting tray, colour-coded combs and offset asymmetric platinum electrodes. In contrast, the Vari-gel Range is designed to provide a low cost electrophoresis solution that offers up to four gel tray options within one tank, while still retaining the quality and features of our flagship Green Range units.