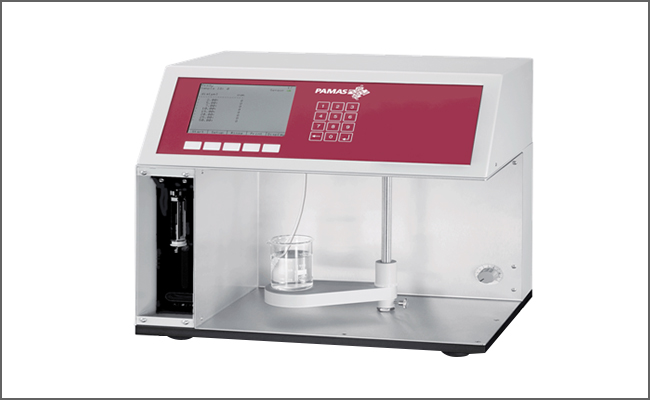 PAMAS GmbH, Germany
Liquid Particle Counter PAMAS SVSS
The system PAMAS SVSS is a standard laboratory particle counter for pharmaceutical applications (control of infusion solutions, ophthalmic & oral fluids) and other low-viscous liquids. The instrument may be used as "stand alone" or software controlled. Software Fully 21CFR Compliance.
Customizable measurement settings
16 freely adjustable
size channels (32 channels upon request)
Integrated magnetic stirrer
Use of any sample vessel
Measuring volume of 100 µl to 1000 ml
Automatic sample flow and volume control via a stepper motor driven syringe module
Interchangeable syringes with 1 ml, 10 ml and 25 ml volume
---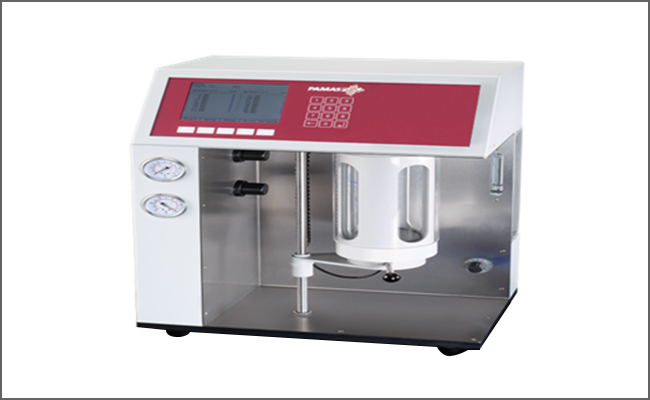 PAMAS GmbH, Germany
Liquid Particle Counter PAMAS SBSS
The PAMAS SBSS is a particle counting system for high viscous samples. The PAMAS SBSS is the standard instrument used as a reference in many testing labs. The instrument may be programmed to measure a sample without the need of an operator, like pre-filling the internal dead volume, degassing the sample with vacuum, pressurizing the sample for a number of measurement runs, and relieving pressure at the end. High accuracy and repeatability, fast purging and back flush possibility are the key benefits of the system. Software Fully 21CFR Compliance.
Features :
Customizable measurement settings
16 freely adjustable size channels (32 channels upon request)
Pressure sampling up to 10 bar
Optional vacuum cycle for sample degassing
Integrated magnetic stirrer
Use of any sample vessel with a max. diameter of 7 cm and a height of 18 cm
Measuring volume of 1 to 1,000 ml
Automatic sample flow and volume control via a stepper motor driven syringe module
Interchangeable syringes with 1 ml, 10 ml and 25 ml volume