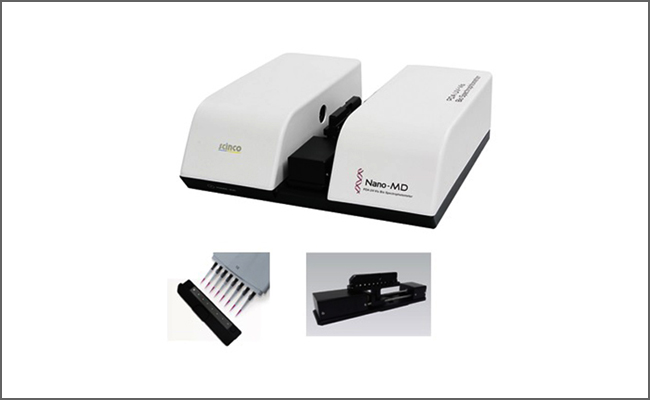 Scinco Co. Ltd, Korea
Nano Spectrophotometer
SCINCO Nano-MD spectrophotometer SCINCO UV-VIS SCINOC NANO Small Volume Spectrophotmeter. Nano-MD is a versatile UV-Vis Spectrophotometer of a new concept providing both life science measurement mode and general standard measurement mode. It is applicable to single measurement of micro-volume bio sample with micro cuvette and multiple measurement (up to 8) using a multi-droplet sample holder. It also enables measurement with a standard cuvette in the cell holder for general purpose of UV-Vis instrument.
---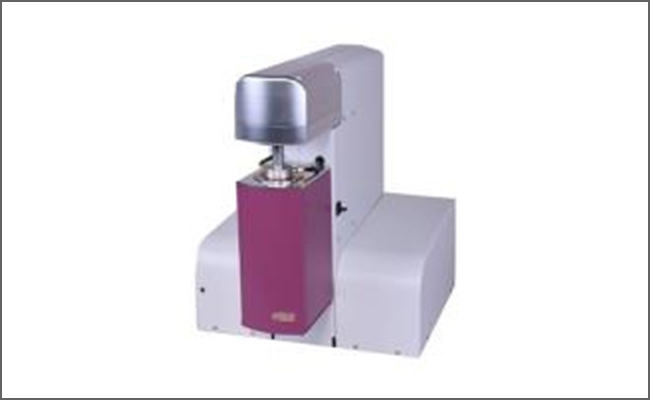 Scinco Co. Ltd, Korea
Thermogravimetric Analyzer(TGA)
The Thermogravimetric Analyzer(TGA) measure weight change as a function of time or temperature. The TGA uses a vertical design which provides high sensitivity and stable baseline performance. Evaluation of fillers, bound water, unbound water, antioxidants, and thermal stability are examples of some of the capabilities.
---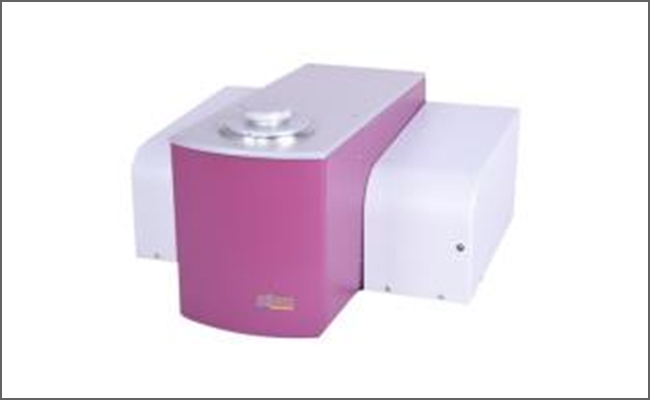 Scinco Co. Ltd, Korea
Differential Scanning Calorimeter (DSC)
DSC is the heat flux plate which is designed to give superior performance and rugged reliability. The heat flux plate is capable of measuring small energy changes over the entire temperature range. It measures the energy absorbed or released as a function of time or a controlled temperature profile.
---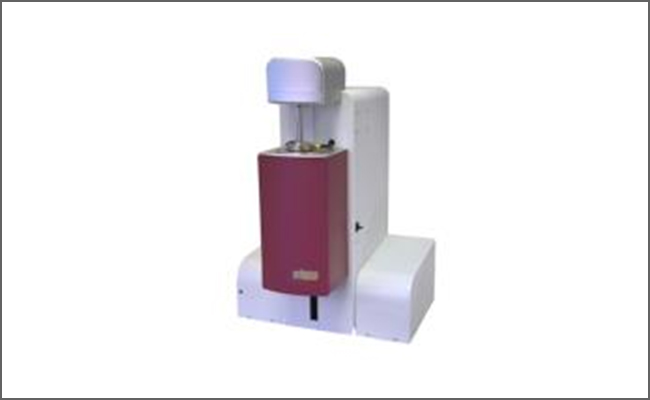 Scinco Co. Ltd, Korea
Simultaneous Thermal Analyzer(STA)
STA features 0.1microgram balance resolution, advanced control algorithms with cutting edge design. Our highly sensitive heat flux plate provides accurate and reproducible heat flow data along with simultaneous weight measurement during the entire experiment. The instrument is ideally suited for evolved gas analysis, with its low purge gas flow and excellent sample environment. The STA can be configured to meet all your specific thermal analysis testing needs.
---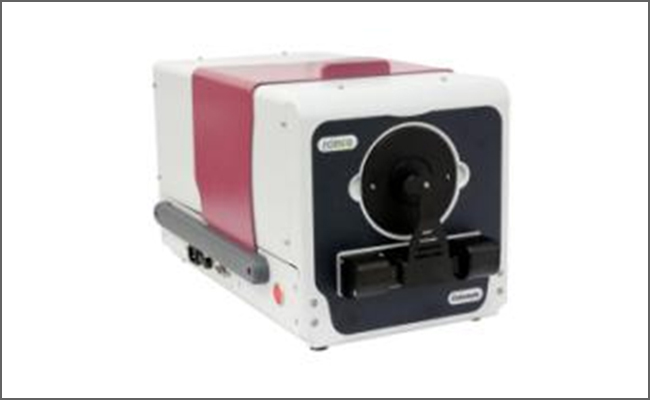 Scinco Co. Ltd, Korea
Color Spectrophotometer-ColorMate
Highly precise spectrophotometer-ColorMate measures the color differences between batches or products & standard. ColorMate that is ideal for most of color measurement can be applied to the various applications by using the versatile color indices conveniently.
---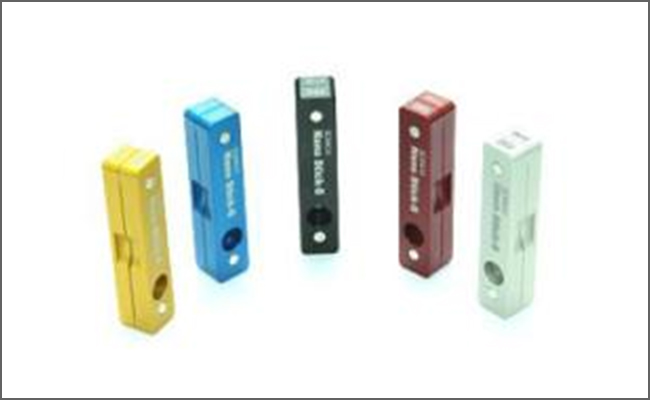 Scinco Co. Ltd, Korea
Nano Stick-S & Nano Stick-D
Dedicated cell for micro volume of sample
Compatible with any kind of UV-Vis. Spectrophotometer
No need for any special cell holder.
Easy to use and clean
First creative concept in the worldwide : Nano Stick-D